Welcome to the Dream Garden Design website, we are Garden Designers in Penistone and have created many quality garden landscapes for our happy customers around Penistone, Barnsley, Huddersfield and Sheffield.

Within our website we will demonstrate our commitment to quality in our everyday working practice of garden design and landscaping, whilst being able to view our previous landscaping work for inspiration, our ability and attention to detail.
We operate as Landscape designers in Barnsley, and also undertake landscaping in Sheffield and Huddersfield.
As designers first and foremost, we ensure that your space and budget are used creatively and to optimum effect.
Providing initially; a garden design which focuses on any specific features requested by yourself during our consultation, along side the creative landscaping suggestions from Dream Garden Design, will ensure you use your space in a stylish and efficient manner.
With consideration to what the underlying purpose you require for the garden, be it a family garden, a haven for relaxation, somewhere to entertain, or a low maintenance space that is stylish yet requires little up keep.
The garden/outdoor area of a property is increasingly seen as another 'room'. An attractive feature that enhances the 'sale-ability' of a property, and is a good investment with the aesthetic and monetary value that is added to the property. But primarily it is a place to be enjoyed.
We look forward to meeting you, and ultimately creating the garden of your dreams, within which you can sit and enjoy the summer months!
---
In addition to Landscaping work, we can and do provide garden maintenance on a limited scale.
If you are interested in garden maintenance work please click the button below.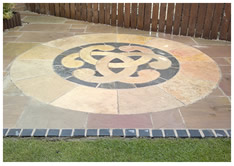 Garden design and landscaping barnsley ~ Garden design and landscaping sheffield ~ Garden design and landscaping wakefield ~ Garden design and landscaping huddersfield ~ Garden design and landscaping Yorkshire ~ Garden design and landscaping south yorkshire ~ Garden design and landscaping west yorkshire ~ Garden services in barmsley ~ garden design in barnley ~ landscape services in barnsley ~ landscape design in barnsley ~ garden maintenance in barnsley ~ garden clearance in barnsley ~ garden work in barnsley ~ patios in barnsley ~ paving in barnsley ~ laying turf barnsley ~ dry stone walling barnsley ~ gardening tips ~ garden advice ~ garden tips ~ gardening advice ~ how to garden ~ green fingers | Decking in Barnsley | Decking in Sheffield | Decking in Huddersfield | Decking in Wakefield | Gardens in Barnsley | Gardens in Sheffield | Gardens in Huddersfield | Gardens in Wakefield | Patios in Barnsley | Patios in Sheffield | Patios in Huddersfield | Patios in Wakefield | Landscaping in Barnsley | Landscaping in Sheffield | landscaping in Huddersfield | Landscaping in Wakefield | Commercial grounds maintenance | Commercial landscaping maintenance | Business landscaping | Commercial garden maintenance
Block paving in barnsley - garden maintenance in barnsley - garden services in barnsley - Patios in Barnsley - patio laying in barnsley - garden patios in barnsley
Garden Landscaping in Penistone - Garden Landscaping in Barnsley - Garden design in Penistone - Landscaping Barnsley - garden landscaping in barnsley
Fences in Barnsley - Fence construction Barnsley - Fence erection Barnsley - Fences Barnsley - New fence Barnsley nsley
Dry stone wall in barnsley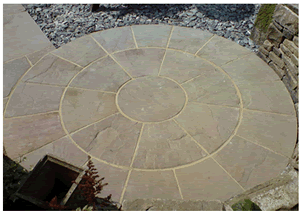 © Dream Garden Design, web1.1 Jan 06
The Dream bubble logo is a trademark for Dream Garden Design